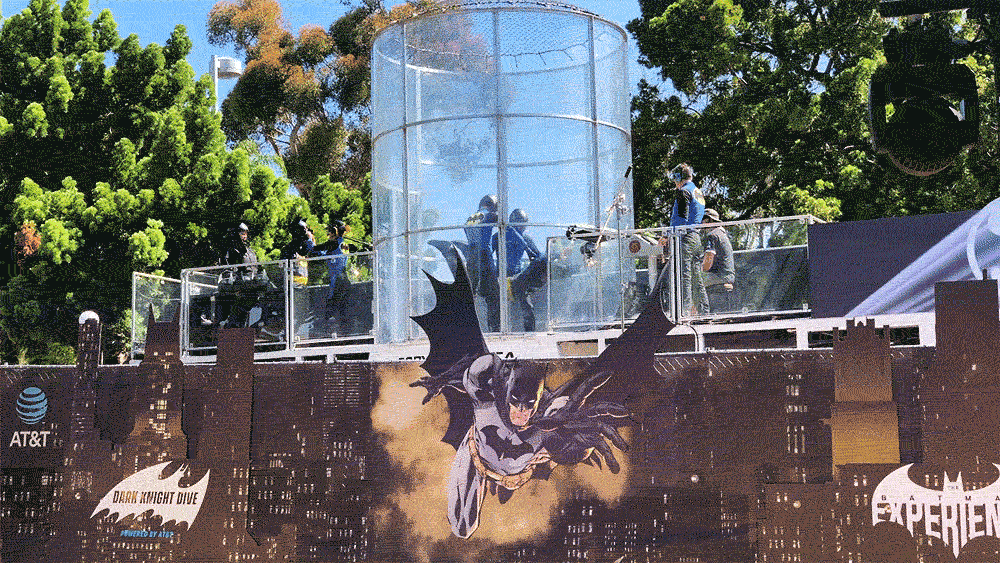 BATMAN EXPERIENCE COMIC-CON 2019
BATMAN for AT&T and Warner Bros.
BRIEF
AT&T and Warner Bros. had ambitious plans for Comic-Con this year: create an homage to 80 years of Batman! Not only did they build a full-scale museum devoted to the Dark Knight, they created a guest experience that combined skydiving and VR, which had never been done before. Our job was to create a memorable takeaway, merging actual VR footage
with live video of each participant.

SOLVE
We devised a way to capture video of guests flying though an indoor skydiving experience. Using a combination of anti-vibration technology and on-the-fly editing from the powerful StudioBooth VFX engine, we were able to capture multiple streams of video and then merge them into one After Effects composition. The output was cinema quality videos rendered in real-time and instantly available for sharing.